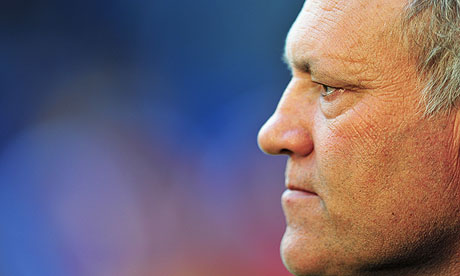 Martin Jol has dismissed suggestions that Fulham will be better off than their Premier League competitors when the season kicks off in a fortnight due to their European exertions.
Jol's side begin their domestic campaign against Aston Villa at Craven Cottage on August 13th and the conventional wisdom suggests that Fulham's match sharpness could be greater than their opponents given their participation in the Europa League since late June. Fulham have played five Europa League qualifying matches so far, but Jol is not convinced by their value.
I'm not sure if games in Europa qualifications are more competitive than games against Porto or whoever, so I don't agree [that it will give us an edge in the Premier League]. Of course it's competitive because it's an official game, but I've got the feeling maybe that a game in Germany or even in Holland would be more competitive. Of course it's competitive [the Europa League], but in the league, you play in a different way.