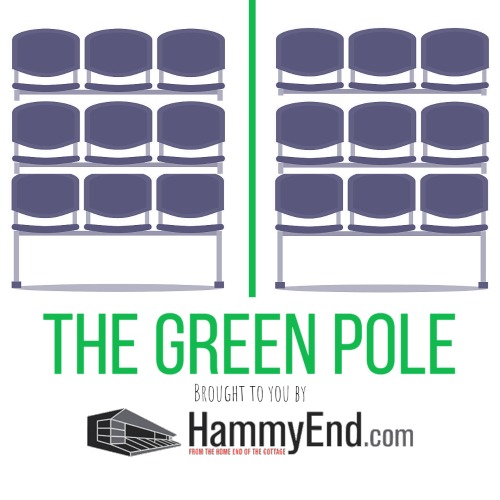 The Green Pole, named after the historic meeting point at the back of the Hammersmith End for most vocal members of Fulham's hardcore support, is our podcast covering the latest goings on at Craven Cottage. The show, which originated from an Alan Drewett brainwave during lockdown, launched in August 2022 as we looked forward to live back in the Premier League under Marco Silva.
EPISODES:
2. MITRO'S ON FIRE, JURGEN KLOPP IS TERRIFIED
3. SIGNINGS, SETBACKS AND STRIKES
5. INTERVIEW WITH ROBBIE HERRERA
6. VIEW FROM THE OTHER SIDE: BRENTFORD (H)
7. CAN WE BEAT THE BUZZING BEES?
8. MIGHTY MITRO BREAKS BRENTFORD HEARTS
10. VIEW FROM THE OTHER SIDE: ARSENAL (A)
11. GEARING UP FOR THE GUNNERS
14. FLYING FULHAM SOAR ABOVE THE SEAGULLS
15. TOTTENHAM PREVIEW WITH ROB WILSON
16. VIEW FROM THE OTHER SIDE: TOTTENHAM HOTSPUR (A)
17. SUNK BY SPURS
18. RATING FULHAM'S TRANSFER WINDOW
19 & 20. KIT SYMONS INTERVIEW (PART 1)
21. VIEW FROM THE OTHER SIDE: CHELSEA (H)