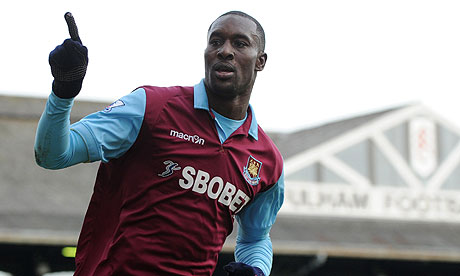 Tomorrow's Daily Mirror links Fulham with a move for West Ham striker Carlton Cole.
Cole, 27, has started the season with relegated West Ham but has interested several Premier League clubs. The former Chelsea has already turned down the chance to join Stoke and Martin Jol is known to be keen on recruiting back-up for Bobby Zamora.
Cole, who scored 11 goals in 43 appearances for the Hammers last season, got off the mark with a goal in West Ham's 4-0 win at Watford last night. The Mirror suggests he is keen to stay in London, but the sticking point to a possible deal will probably be West Ham's valuation of the player.