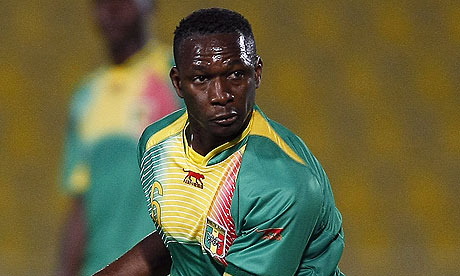 Fulham have published some excerpts from new signing Mahamadou Diarra's interview with the programme for the Wolves game on the offal this afternoon. It certainly seems as though he has settled in well down at Motspur Park:
It has been a great pleasure to be here with the team for about a week now. I loved my first week of training here. It went really well and everyone was smiling and welcomed me with open arms.

I really felt welcomed at my new Club. There is a feeling that people are happy for me to be here and I am certainly happy to have signed for Fulham.

Fulham is open to players who like to play football, who give their best and who have a winning mentality. The club is ambitious and that was made clear to me by the hierarchy here. By speaking to the Manager it is also clear that he wants the team to progress and move in the right direction and this made me want to sign straight away.

I consider the 12 remaining matches as 12 finals for me. It's up to me now to prove that I can do well and satisfy the team with good performances on the pitch. I have seen the team play and I am aware of how the players play and I find myself amongst a good and talented group. For me, this is going to be a big challenge and an enormous adventure.