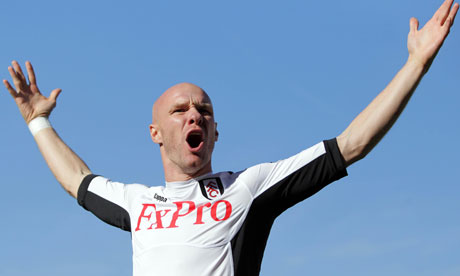 Andy Johnson is hopeful of concluding negotiations with Fulham over a new contract in the near future.
The 30 year-old striker, whose current contract expires in the summer, has been in discussions with the club over a new deal for the best part of six months now. Fulham are believed to have acquiesced to his demand for a two-year contract and the final stumbling block was thought to be wages.
Johnson, who returned for the 1-0 win over QPR at the weekend after missing three matches with a groin problem, told the Guardian that he wanted to remain at Fulham:
There are on-going negotiations. Hopefully, we will try to tie that up in the coming weeks. Of course I would like to stay. If we can get something done that would be great.