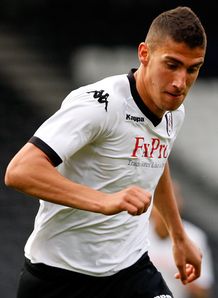 Gary Waddock says he will start talks with Fulham next week over extending Marcello Trotta's loan spell at Wycombe Wanderers.
The 19 year-old has scored six goals in seven appearances since joining the League One side on loan in November. Fulham have extended the Italian striker's loan spell once and Martin Jol indicated in a recent press conference that he would be happy for Trotta to gain more first-team experience at Adams Park.
He has done very well and, of course, we would like him to stay on. We will speak to Fulham and to Marcello and see if we can sort something out.