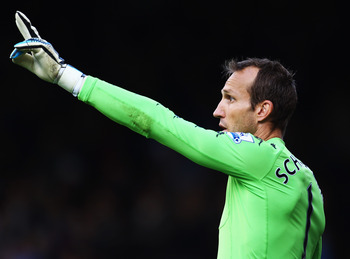 Mark Schwarzer has rejected any suggestions of retirement being on the horizon as he targets more success with Fulham and Australia.
The Australian goalkeeper, now 39, admits that travelling to represent his country can be gruelling at times but he is keen to continue his international career at another World Cup – in Brazil in 2014. He hopes to figure prominently for Fulham, with whom he reached the Europa League final back in 2010, as well. Speaking before Fulham's latest Europa League tie with FC Twente, Schwarzer left the assembled press pack in doubt as to the extent of his determination:
When people ask me about the travelling, especially with the national team and the amount of games I play, I always say that it's a mental approach. You're a long time retired and there's plenty of time to recuperate once you've finished playing football.

When you talk about the demands of the Premier League – yes, they are tough but you're playing in one of the best leagues in the world and you wouldn't expect it to be any different. For me, I want to play for my national team as much as possible. It's an honour for me and whenever I get the opportunity to play I will take it.

I want to play as many games as I can and when you come to play in Europe, you just learn to adapt. A lot of it is about your mental approach and of course your fitness.

Off the back of the season that we reached the Europa League Final, in a campaign in which I played 70 games, I went to a World Cup. If that's not enough to lift anyone then nothing will. You want to be successful and together with the Team as long as possible.