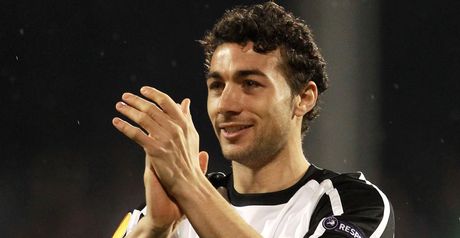 Stephen Kelly says Fulham are aiming to kill off their Europa League play-off tie with an away goal in Dnipro.
The Irish full-back feels the visitors are in a very strong position after their 3-0 win at Craven Cottage last week and believes they could exploit the Ukrainian side's need to chase the tie.
It's going to be difficult, but if we get a goal over there, then hopefully that would be the tie over. They've got it all to do in the second leg so we can imagine them going for it. I can't imagine them having a player sitting in front of the back four this time and it will be a totally different game. They have to come at us from the start.

But I think the way we played in the first leg, they will be wary of us on the counter-attack and that's going to be in the back of their minds. They are a very good side. Hands down the best that we've faced in this year's competition.

They are a tricky side, similar to Shakhtar last year, but we nullified them early on by getting tight to them and imposed our own game on them and will try to do the same over there.