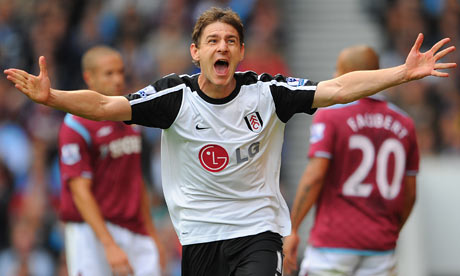 Zoltan Gera hopes the knee injury he suffered in training today should only keep him out for two games.
The Hungarian is definitely out of tomorrow night's home game with Portsmouth but thinks he could be back in contention by Fulham's home game with Burnley and not the fifth round FA Cup tie on February 13 as I'd originally calculated – thanks to Bad Andy for the heads up in the comments.
After I felt the knee go I ended training immediately and returned to the dressing rooms, because I felt there might be a problem. I have injured the ligament before and today I didn't feel as though the pain was as bad as last time.

I hope it is only a strain, but the MRI scan will show what the full problem is. I think I will be out for the next two games. I am very disappointed as I think I have been in good form recently.
I agree, Zoltan.