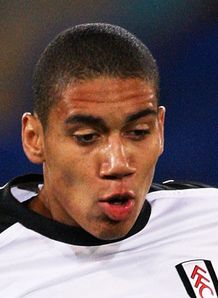 On his Premier League debut, Chris Smalling was just outstanding. He was strong, confident and played a major part in Fulhams excellent defence today.
He is the player I feel most sorry for after todays match.  He was playing against a top class Chelsea attack and the 20 year-old did not let it phase him. The own-goal was one of the most unfortunate things I have ever seen. Other than that I thought he had a great day.
I have to say that I think he will be a big star for England in the future. I just hope that some big team doesn't steal him away from us!