Thanks to Orm for this wonderful photo of myself and our Swedish supporters basking in the glory of our win yesterday at the Golden Lion.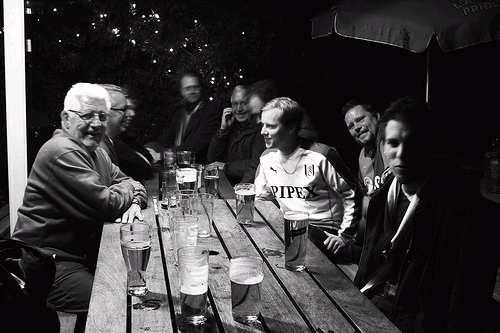 More than 20 Swedish fans came over especially for the game yesterday and are due to fly back this afternoon. It's been pointed out to the club that a Swede has been present at all our wins this season – so a few of us should obviously club together and get them a season ticket!
It was lovely to see my friends again and make some new ones. We hope they'll be back again soon.